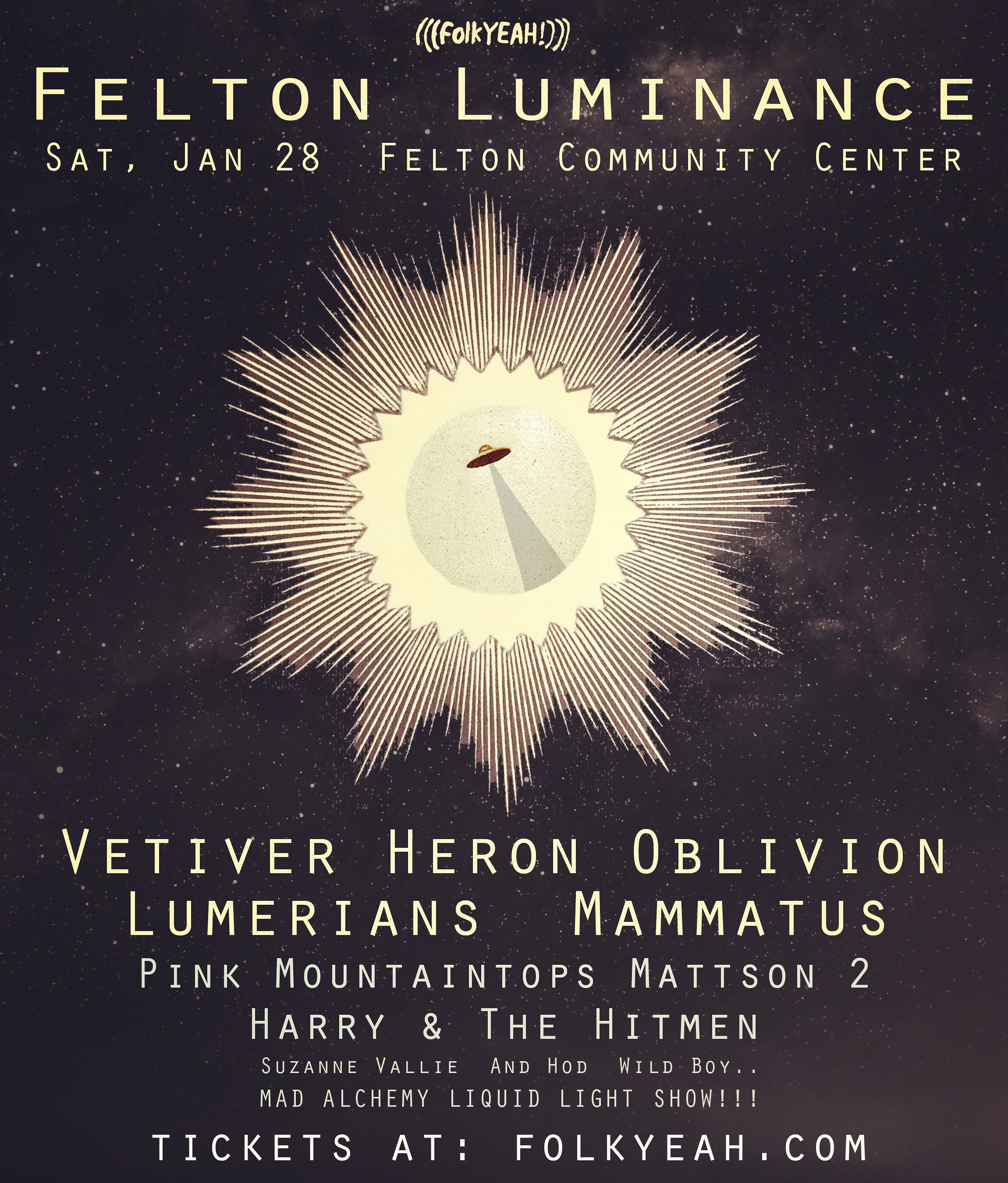 We're happy to roll the amps out in FELTON!  Aaron and Nicky grew up right down the street from the Felton Community Center, before it even existed.  We've never played in Felton so it feels good to come home at last. 
FELTON LUMINANCE JANUARY 28 
(((folkYEAH!))) Presents 
FELTON LUMINANCE 
With: 
Vetiver 
Heron Oblivion 
Mammatus 
Lumerians 
Mattson 2 
Pink Mountaintops 
Harry & The Hitmen 
Hod 
Suzanne Vallie 
Wild Boy.. 
Liquid Lights by Mad Alchemy 
Beer & Wine Bar provided by The Crepe Place 
Saturday January 28, 2017 
Felton Community Center 
Gates at Noon! 
Purchase tickets HERE